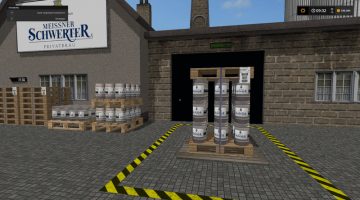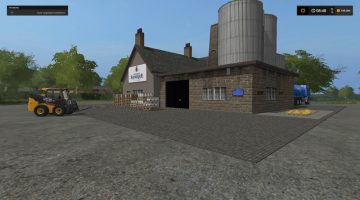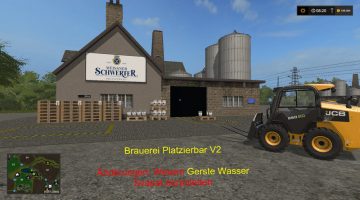 Brewery placeable V2.0 FS17
Brewery placeable for LS 17
First of all, this is my first mod, which I have time together and would like to share with you. It only disturbed me that the brewery on the Losshügelland Map unfortunately did not work, ergo copy and paste and times built.
So again the building is not mine and I do not know who it is. If you know it or its building, then I naturally follow it.
To the facts:
Simply create beer quickly and effectively.
Is required:
Serve with barley, wheat and with water and after the production time the beer on pallet at the front with a pallet fork.
The sales pitch for beer pallets (placeable) is included in the pack.
Capacity:
Barley 40000L
Change to: Wheat 40000L
Water 40000L
Change to: SvapaLeerpaletten 20000
Price: 190000 €
Accommodation costs: 55 / day
Production: 20000L / hour
Would like to have a lot of fun brewing beer, with me and a tester it runs log error free.