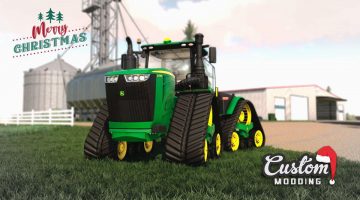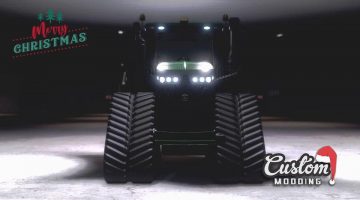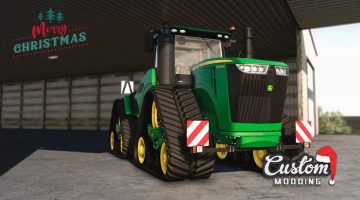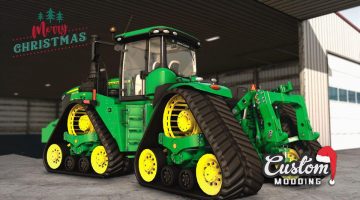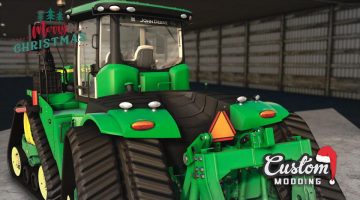 FS19 2019 John Deere 9RX North American and Europe v1.0.0.0
Hey guys,
First, Merry Christmas!
A few months ago we introduced our 9RX, but with the release of the upcoming 9R, we made a major upgrade with more features to make it more realistic.
We also updated the model to 2019 version, which includes new mirrors, Flexible hoses, John Deere 100th commemoration stickers, engine cover, new rear linkage, new light system, and more.
More info about the mod:
John Deere Series 9RX: pure performance.
Increase productivity, reduce costs
The John Deere Series 9RX tractors have an overall performance increase from 50 hp (37 kW) up to a maximum power of 670 hp (429 kW).
Tractors of the 9RX series were created for the biggest challenges in modern agriculture:
Productivity increase, cost reduction and risk reduction.
Shop Option and Features:
– Engine: 9420RX, 9470RX, 9520RX, 9570RX and 9620RX.
– Tracks: 18″,24″, 30″ and 36″
– Spacing: 80″, 88″ and 120″
– Numbers.
– Europe and North American version
– 3-point hitch
– Gen 4 Extended Monitor
– Beacon options
– Starfire 6000 Receiveir
– Numbers
– 100 Years Tractor: John Deere badges and stickers
– Farm logo