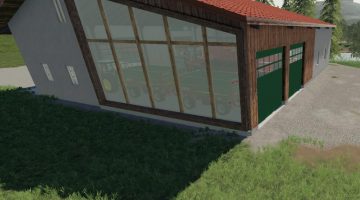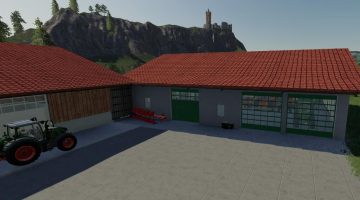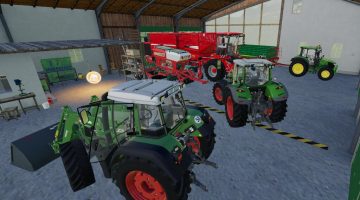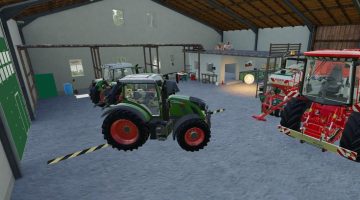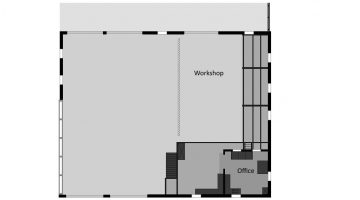 FS19 Architecture Modell 2 v1.0.0.0
This building was developed in collaboration with the FarmingFive Group, and it is the second building in the "Modern" building series. In order to bring as much light as possible into the garage, not only light transmittable gates have been used, but also a completely glass wall was designed, which also gives the building its characteristic exterior. It is ideal for work inside the building.
– Purchase price: 90.000€
– Maintenance costs: 30€/day
– Workshop triggers installed in the left part of the building.
– In the right area, two drive-through possibilities are created, which provide enough space for two trailers coupled in succession and a tractor.
– All gates are animated. In addition, the lighting inside and also the floodlights on the outside can be snapped.
– The hall was prepared for Seasons and also got a snow roof.