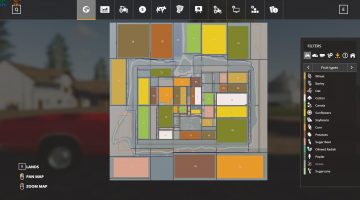 FS19 Canadian Production Ultimate v1 beta
This is my latest map, build by importing the canadian production map into a 16x map and build around it, It has 43 fields and alot of space to install your mods, No mods are installed in the map, but due to the size of the map I have incorporated some of my mods at startup, they must be in your mods folder to prevent error, you can sale them if you dont like them, no animals are installed on the map this time. I stopped cause my i3 and 2gb video card were lagging too much, So if you are running with minimum game requirements it will not be enough. I'm waiting for parts to get my i7 running and will resume building as soon as it is fixed,
Please keep original link only.
Thank you all,