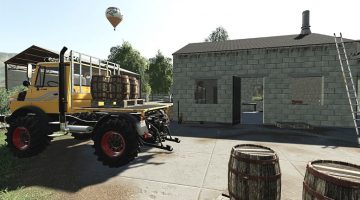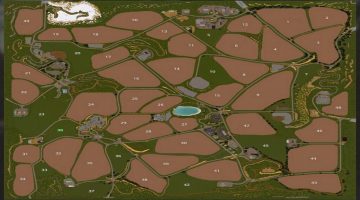 FS19 Chamberg Valley 1.0.0.0
The Chambergo Valley, a totally imaginary place, in which you will be the owner and lord of a farm, where you will only have to worry about bringing your lands to the highest yield, you will have
Silos and Warehouses to store all your crops and products to improve the performance of your land. In addition, you will have the challenge of giving life to 4 large animal stables located on the map.
Apart from the cultivation of Tomato, as a great novelty in this map, you will be able to enjoy dairy sheep, yes, you read that correctly, Sheep's Milk, so treat them well !!
All of this can only be done in the "New Farmer" game mode.
Map content:
-Pre-Installed Farm (New Farmer Mode)
-4 Pre-Installed Animal Stables, Cows, Horses, Pigs and Sheep. (New Farmer Mode)
-Land to build your own farm and place your favorite buildings.
-50 fields of all sizes and with the possibility of joining them
-8 forest areas of various sizes
-Winding terrain and great decoration.
-3 Silage Bunkers.
-1 Biogas
-1 Biomass Bunker
-Great variety of points of sale for all your products
-Product Purchase Points to take your fields to the highest performance
-More than 20 factories integrated into the map, thanks to the FillTypeConverter script.
-Storage for bales, thanks to the ObjectStorage script.
-New types of crops.
-Vehicles adapted for the cultivation of Tomatoes, Carrots, Onions.
-Support for crop destruction.
-Support for Maize Plus and Horse Extension.
-Standard Support for Seasons Mod.
-Support for DLC Addon Straw Harvest.
-Support with own Terrain mapping for Precision Agriculture DLC.
-Recommendable 100% to play in New Farmer Mode, to get the most out of this map.