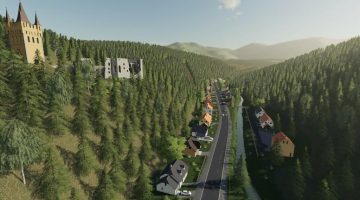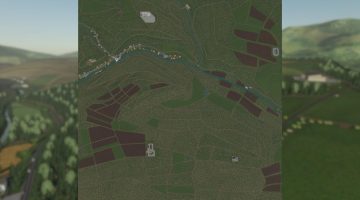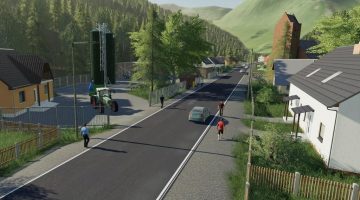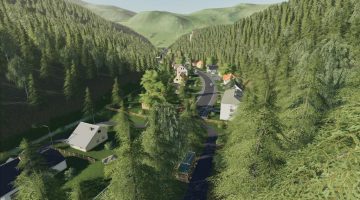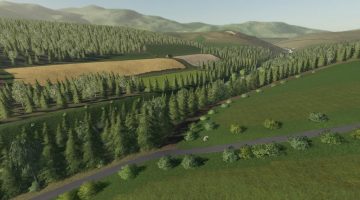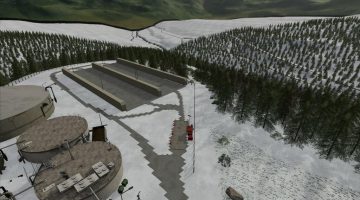 FS19 Dalberg Map v1.1.0.0
Welcome to Dalberg, a small town in the Gräfenbachtal (Germany)
Changelog V.1.1.0.0: (Unfortunately, a new savegame is required)
– Console compatible
– Seasons Ready
– MaizePlus/CCM ready (not for ForageExtension)
– Straw Harvest Ready
– New weight station at the biogas plant
– More decorations
– Extra trigger for eggs/milk
– New Sleeptrigger/Farmhouse
Important: At the start of the map the Neuero grain silo must be selected as a mod!!!
The Map:
– This map is a real replica of the samll village Dalberg.
– Dalberg is in Rhineland Palatinate (Germany) has approximately 250 residents and is characterized by forestry and farming.
– The map has huge forest areas and many steep fields and meadows.
– Big tractors are not suitable on the narrow ways.
Content:
– Surrounding area of ​​Dalberg
– Little farm in Dalberg
– Cowfarm
– 6 selling points incl. sawmill
– Animal dealer
– Lime station
– Biogas plant
– Fuel station
– 3 creeks and 1 pond (to get water for the animals)
– More than 70 fields and meadows
– Huge forest areas
Thanks to all modders whose objects I am allowed to use (Whole Credits in the ModDesc).