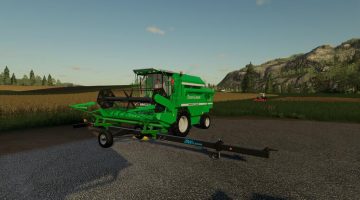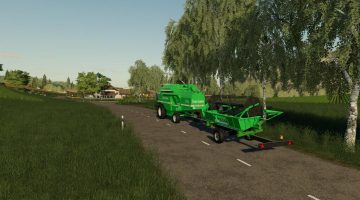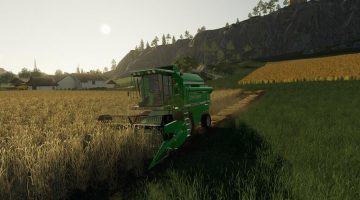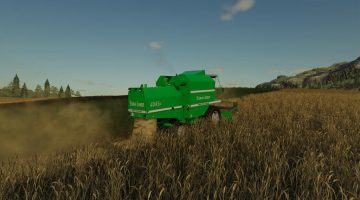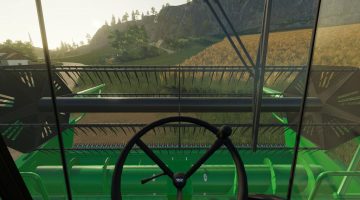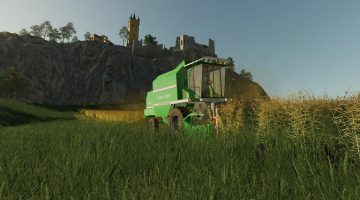 FS19 Deutz-Fahr Starliner 4045H Pack v1.1.0.0
The Starliner 4045H is a part of the Liner-Series that was launched by Deutz-Fahr in the 90s.
CHANGELOG 1.1.0.0
– improved colors
– size and rotation of the front work lights fixed
– new store icons
With the small FarmLiner,
the medium-sized PowerLiner, the slightly larger StarLiner and the large TopLiner, the Liner-Series covers all performance areas.
The Starliner was manufactured from 1992 to 1999 and has the Agrotronic surveillance system that was advanced at the time.
This modpack includes:
Deutz-Fahr Starliner 4045H
– price: 95000
– power: 160 PS
– speed: 25 kph
– grain tank capacity: 3600 litres
– multiple tire configurations
– configurable beacon lights
– all moving parts animated
– animated interior (rpm controller, gear shift stick)
– attachable chopper
Deutz-Fahr Starliner Header
– price: 18500
– working width: 3.8m
– speed limit: 10 kph
– all moving parts animated