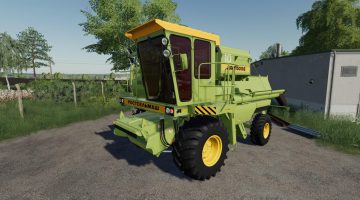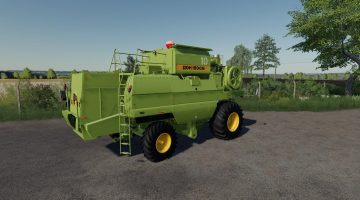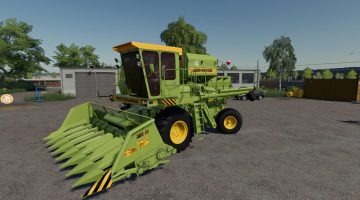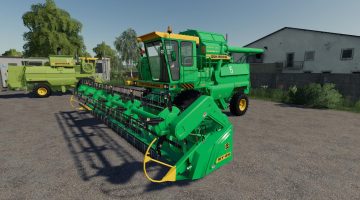 FS19 Don 1500b 1997-2004 v1.0.0.2
Changes in version 1.0.0.2:
– Removed incomprehensible zeros in the log;
– Fixed the jamb with the decal on the toolbox;
– Removed the flickering of the inscription on the front.
Combine harvester Don 1500B samples 1997-2004 Large selection of configurations in the store: model year, choice of bunker (6000, 6500, 7000l), choice of wheels, unloading auger, choppers, stacker, towing devices, glass on the cab, heater, two engines (YaMZ-238 and Cummins, when choosing an engine changing the hood and little things). Side flaps are removed. The set includes three grain headers ZhU-6; 7; 8.6, a header for harvesting sunflower and corn PSP-10, and a trolley for transporting headers.