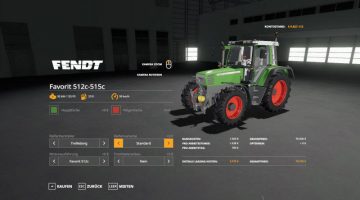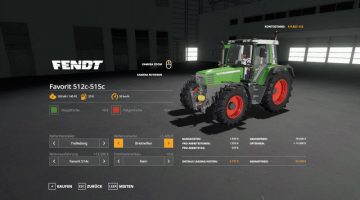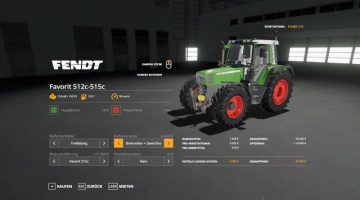 FS19 Fendt Favorit 512c-515c v1.3.0.0
Version 1.3.0
Front loader console changed
Corrected front hydraulic position
New front fenders
Conversion to "simple IC" from model-rich download simple IC
Optimized 500 series
Here is an optimized Fendt 500 series of the Giants tractor from FS19
Configurable: 512c, 514c, 515c.
the 511 is also available separately here on LS Modcompany.
Extended tire configuration: Trelleborg, Mitas, Nokian, extended color choice for body and rims.
Real weight, real performance, adjusted center of gravity, real hubs on the front axle.