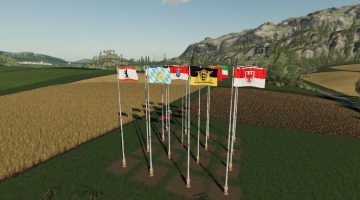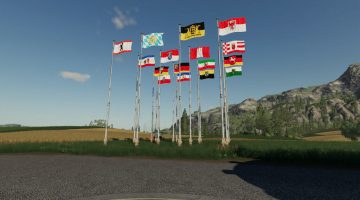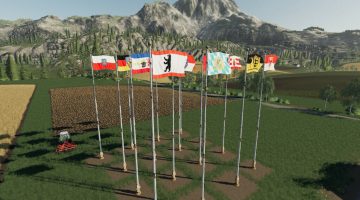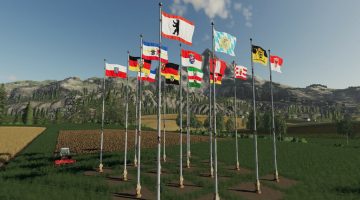 FS19 Flags Of German Federal States Prefab (Prefab*) 1.0.0.0
Here are all 16 flags to all of them.
German federal states included.
You can use it to embellish and decorate your card.
Included flags:
Baden-Wuerttemberg, Bavaria, Berlin, Brandenburg, Bremen, Hamburg, Hesse, Mecklenburg-Western Pomerania, Lower Saxony, North Rhine-Westphalia, Rhineland-Palatinate, Saarland, Saxony, Saxony-Anhalt, Schleswig-Holstein and Thuringia
(*) This is not a Mod. This object can be used in building maps for Farming Simulator.