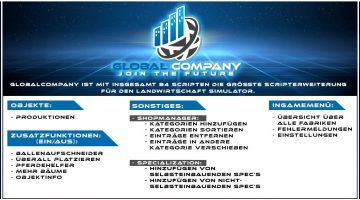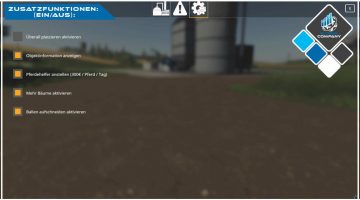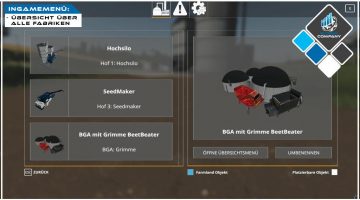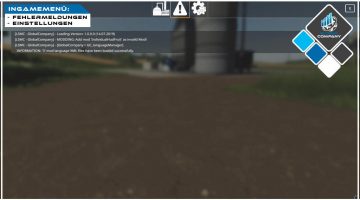 FS19 GlobalCompany v1.1.4.0
Global Company – The Biggest Script Extension for Farming Simulator!
v1.1.4.0 (22.12.2019):
Factory: Add Seasons support
GC menu: Improve dynamic ingamemap
Add languanges: pt, it, pl
Update for green week berling 2020
Further improvements
GlobalCompany is the basis for many scripts. It doesn't matter whether it's productions, warehouses or whatever – it is easy to implement.