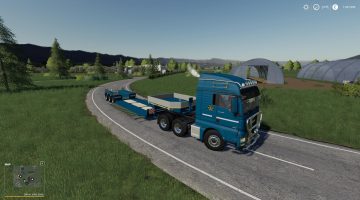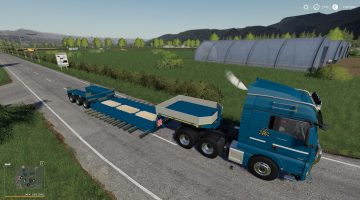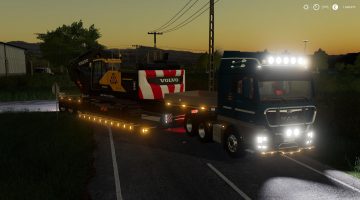 FS19 Goldhofer Low Loader With Extensions Fixed v1.1
Changelog : Some people after the game update cannot buy the loader , I managed to fix it  also add some new colors
Hello Friends !
FS Miner's Edited Goldhofer STZ !
This Goldhofer low loader is the Goldhofer STZ-VP By Gamling with  manual height adjustable wheels and extra new colors.
Next Modding-welt release that mod with option Nokian tyres (Did not work or appear any option) and rename the mod and the files.
By the way I edit that mod , I added extension to load wider machines ( Use X Key To Unfold )
And also added some extra lights.
Download and Enjoy !!!