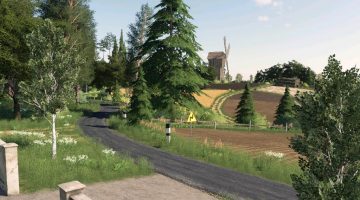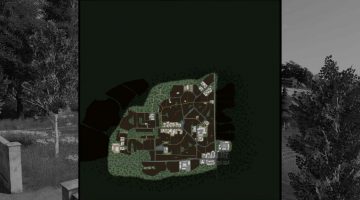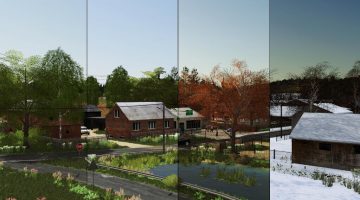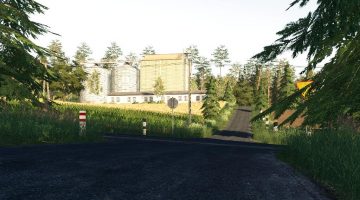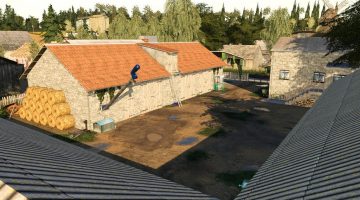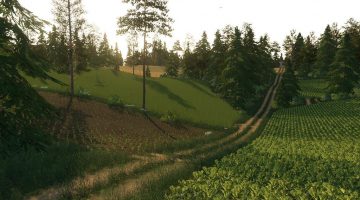 FS19 Kolonia 1990 v1.1.0.0
Welcome to Kolonia 1990! This is the Polish map for Farming Simulator 2019 set in the climate of the 90s.
The map has:
– Two farms (pigs / cows and chickens)
– Over 80 fields
– Biogas plant
– Sawmill
– Forest
– Missions on the fields
– Animated doors and lights
– New textures tree, crop and ground
– Two selling points
– Polish climate
And a lot more…
1.0.0.1 Changelog:
-Support for mod seasons
-Adaptation of the map for consoles
-Changed textures of maize, soybeans and grass
-Changed icon
1.1.0.0 Changelog:
– Added Normal map textures to objects
– Light reflection on the roofs has been added
– New sounds have been added on the map
– Snow was added on the roofs
– Frozen ponds have been added in winter
– Painted paving stones have been added
– Bush painting added
– Field textures have been improved
– Farmlands have been improved
– The entrance to the top of the garage has been improved
– Corn textures have been corrected
– Fixed SeasonsMask
– Snow-covered roads have been added
I hope you like the map.