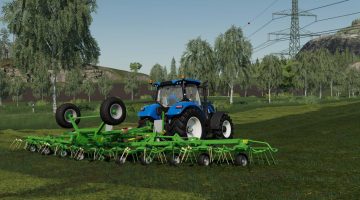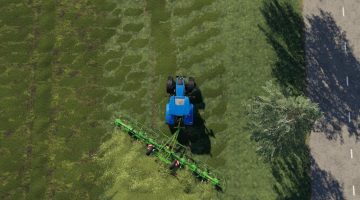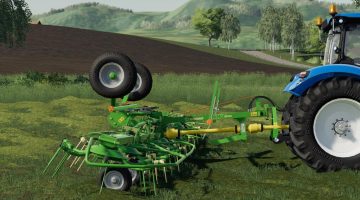 FS19 Krone KWT 11.22 v1.0.0.0
Wide widths, small tractors: The Krone KWT 11.22/10 is with its transport chassis ideal for lowhorsepower tractors. With a working width of 11.00 m (36'1″), this tedder is yet further evidence that KRONE delivers the goods to modern farming.
The KWT 11.22/10 comes with a hydraulic border spreading control, with this system you don´t waste any crop on the edges of a field and it makes harvesting dried crops more comfortable.
Price: 23600 €
Max. working speed: 19 kph
Required power: 55 hp
Working width: 11.22 m