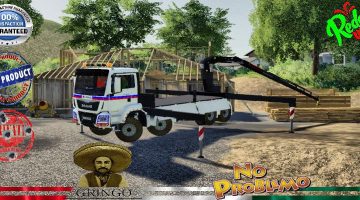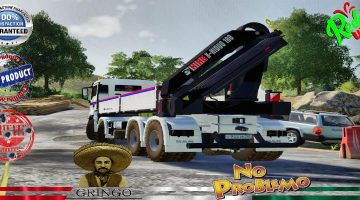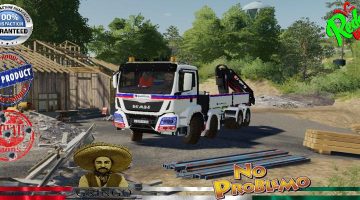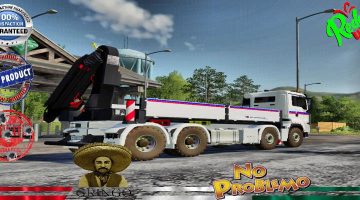 FS19 MAN 8X4 EUROVIA v2.0.0.0
Today we offer a delivery vehicle
for construction materials.
Equipped with a YAB auxiliary crane,
it quickly turns out to be essential,
to make your deliveries on your map.
This MAN 8X4 flocked EUROVIA brings a touch of realism on FS19.
WE WEAR A MASK
…
Nous vous proposons aujourd'hui se véhicule
de livraison de matériaux de constructions.
Equipé d'une grue auxilliaire YAB,
Il s'avére etre vite indispençable,
pour éffectuer vos livraisons sur vos map.
Se MAN 8X4 floqué EUROVIA aporte une touche de réalisme sur  FS19.
PORTONS UN MASQUE