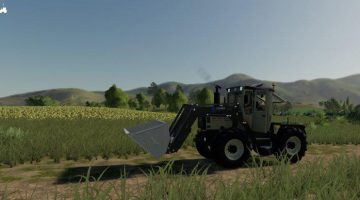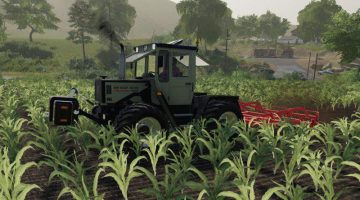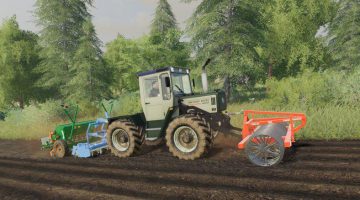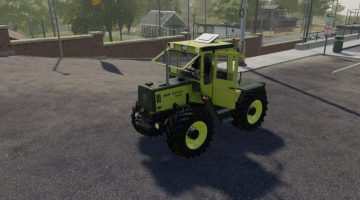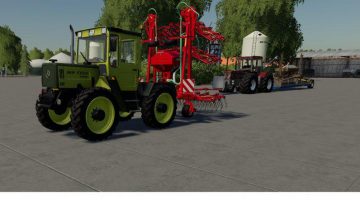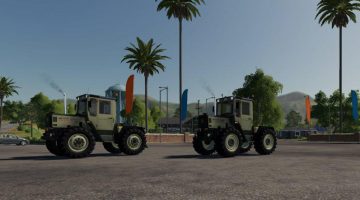 FS19 MB Trac 700-900 gefixt Final
Fixed:
– Front loader position indicator
– Number plate fixed
New added:
– A tire configuration with Lemmerenzfelgen
Sorry, there have probably crept in a few mistakes, but now he should be error-free.hmm
So have fun while gambling.
Log is error free
Release of Bremi456 for the basic model is available.
RELEASE for Chromeauspuff from Olyerhenry is available.
RELEASE for sound from PeterAH is available.
THANK YOU AGAIN for the great support to PeterAH, Oldenfarm, Temper22
Mod may only be distributed with original DL-Link (Respects the work)!
A Trac 700-900 from Mercedes Benz
Make the small series of MB Tracs available today.
The basic model comes from Bremi456 (FBM Team) from Ls17.
This MB Trac has the following features:
Tire selection: road tires, forestry tires, Terrabereifung, Pflegebreifung, municipal tires
Rim color choice: glossy / matt
DH
forest cage
Front loader configurations: Aloe, Hauer, Hydrotrack, Orginal
engine configurations
Exhaust configurations: Original, large pot, flap exhaust, chrome exhaust
Animations: doors, windows, windscreen, rear window, roof hatch, bonnet, fan
swing axle
various XML customizations
new sound with RMT entry (PeterAH)
and etc…