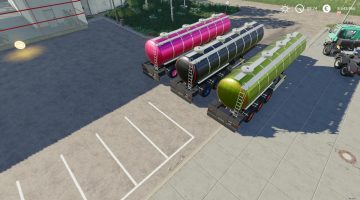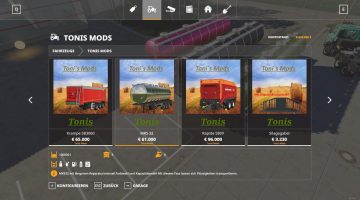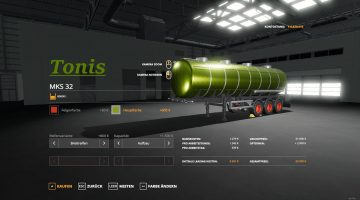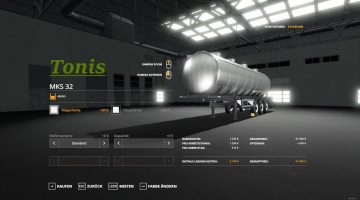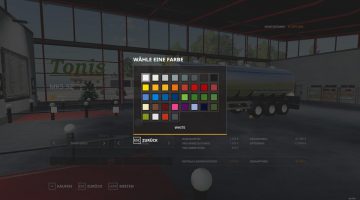 FS19 MKS all liquids v1.3.0.0
I think there are already some: /, but I'm making my version available here.
Version 1.3.0
River water and drinking water added for the Altkirch map.
This tanker can actually load all liquids that are to be transported in such a trailer, it has been given a color selection and a tank volume selection (40,000, 60,000, 80,000, 100,000 l).
It can be found in the shop category under Tonis Mods.