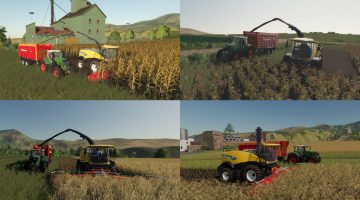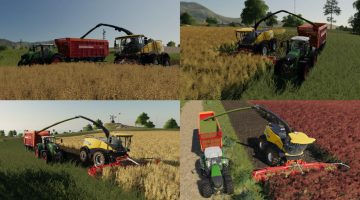 FS19 Multi Harvest Headers v1.2.0.0
These are the Kemper harvest headers from the FS19.
Changelog 1.2.0.0
+ more color design options
+ various bugs fixed
These machines get with this modification the missing functions that they have in reality. This harvest headers harvest corn, sunflowers, wheat, barley, canola, soybeans and oat for silage. On Mod Maps the harvesting of new crops is possible, as long as the creator assigned the correct category to the map.
KEMPER 360 PLUS
Price: 80000
Working Width: 6 m
Maximum Working Speed: 13 km/h / 8 mph
KEMPER 390 PLUS
Price: 120000
Working Width: 9 m
Maximum Working Speed: 10 km/h / 6 mph
SFI 900
Price: 120000
Working Width: 9 m
Maximum Working Speed: 10 km/h / 6 mph