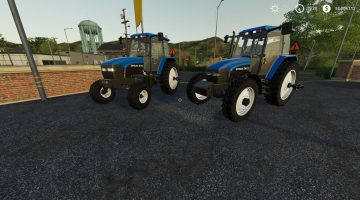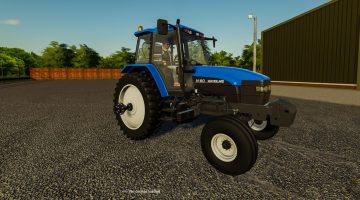 FS19 NEW HOLLAND TM SERIES U.S. v2.0
New Holland 60 Series and TM Series US style edit.
TM/60 Series US Version 2 Changelog:
Corrected issues where signal lights show up as clear on some maps instead of showing orange.
Added a 2WD version(note you will have to unpack it)
Updated Specular map for wheels and body.
Updated store Image.
1996-1999 (8160-8560) "Gemini" Little brother to the Genesis.
2000-2003 (TM115-TM165).
Row Crop Single and Dual wheels from Firestone and Michelin.
North American style light and signal light configuration.
In cab monitors.
Rear triangle.
Front weight.
Sounds that more accurately represent a Ford 7.5L diesel.
Removed the Euro M series configurations, as well as the fiat colors.
Credits: Whiskey Sierra Modding and to AustroFerdi who was the original modder of the euro style tractor.