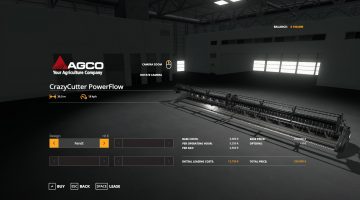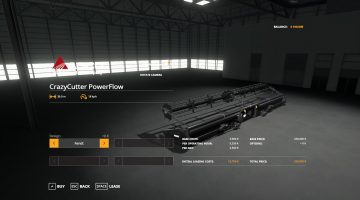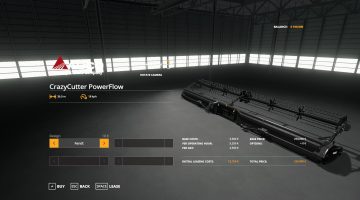 FS19 Powerflow Cutter v2.1.0
Header is still 36.0 m and now goes 11 mph or 18 kph instead of 18 mph and 30 kph.
This is not my modification. I took what was an rar file and made it into a zip file. Also the header has been fixed to now be more AI friendly. It now responds when wanting to make it smaller or fold. All credit still goes to main creator I just fixed a few issues and errors which were requested by many. If you don't like the mod don't download it.