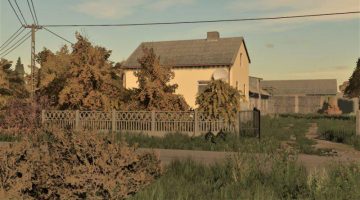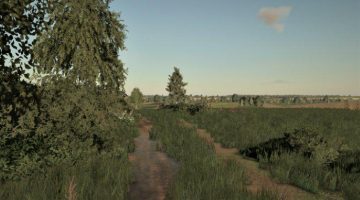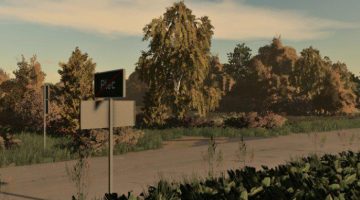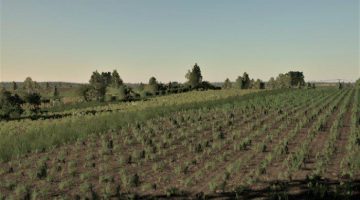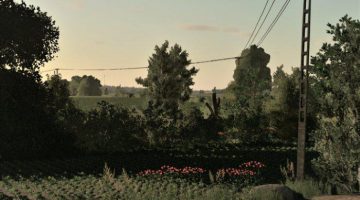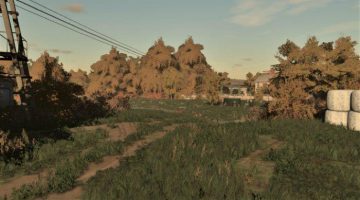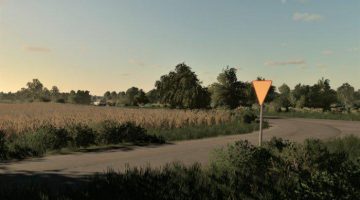 FS19 WOLA BRUDNOWSKA v1.2.1
Map reproduced from real life. Typically Masovian areas.
Has:
-a huge village
-4 farms
-mud
-2 purchases
-biogas plant
-new lighting
-medium and small fields. From the C330 to Fendt. About 240 with meadows
– sawmill, spinning mill
-2 forests
-PDA (quite poor but certainly legible)
-Incredible climate
Changelog v1.2
-added support for seasons (mask, bush texture)
– traffic has been added
-visual changes
-new cowshed
-added GR4 chicken coop (hens walk around the yard)
-silage silo has been added
– PDA slightly improved
-new gates
– new plant and substrate textures
-added extra sounds on the map
– some errors in the log have been removed (buildings can be built now, lua removed)
-removed cotton from field missions
Changelog v1.2.1
-removed the mud that bugged the wheels (the wheels bounced)
– levitating objects removed
-and some minor changes
And much much more.
IMPORTANT !!!
You probably don't need to start a new savegame. If there are any errors, then you have to try on a new savegame.
And much much more.
This is my first map. But definitely not the last one
Many thanks to OalePadak for helping with the map
No editing !!
You can submit to other forums provided the original link and photos.