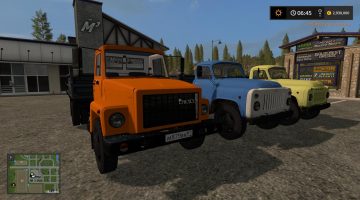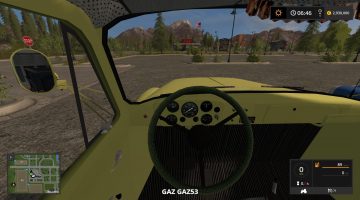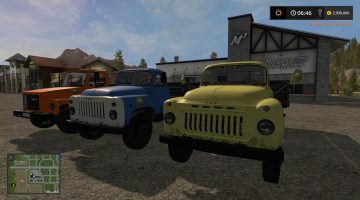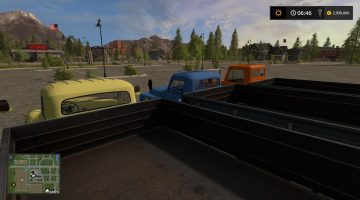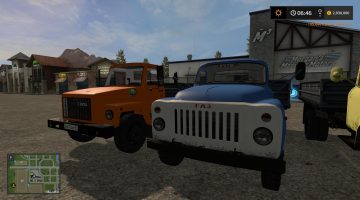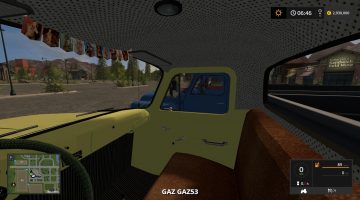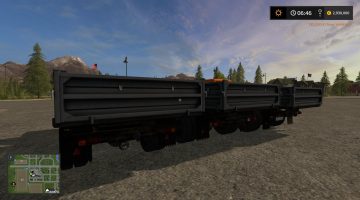 GAZ PACK V1.0 FS17
GAZ PACK for Farming Simulator 2017
Leaves traces;
– dust is flying from under the wheels;
– It gets dirty (it's washed);
– lighting equipment;
– choice of wheels;
– engine selection;
– body change;
– the doors and the hood open;
– in one of them (the green one is on the screenshot) the cabin is painted.
***
GAZ PACK для Farming Simulator 2017
оставляет следы;
– летит пыль из-под колес;
– пачкается(моется);
– светотехника;
– выбор колес;
– выбор двигателя;
– смена кузова;
– открываются двери и капот;
– в одного из них(зеленый тот что на скриншоте)красится кабина.
***

GAZ PACK dlya Farming Simulator 2017
ostavlyayet sledy;
– letit pyl' iz-pod koles;
– pachkayetsya(moyetsya);
– svetotekhnika;
– vybor koles;
– vybor dvigatelya;
– smena kuzova;
– otkryvayutsya dveri i kapot;
– v odnogo iz nikh(zelenyy tot chto na skrinshote)krasitsya kabina.