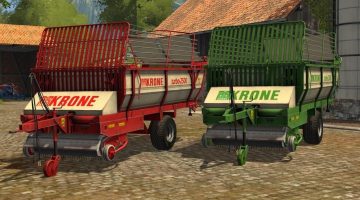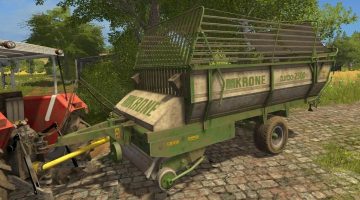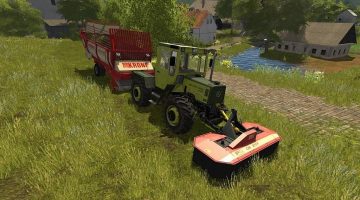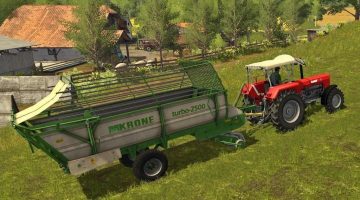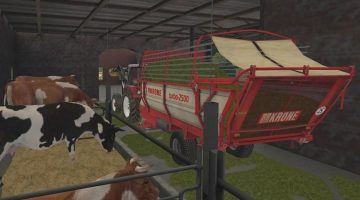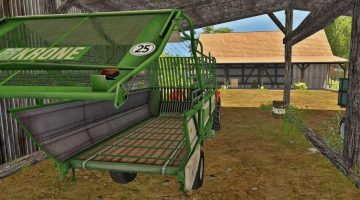 Krone Turbo 2500 v2.0.0.0 FS17
The "Krone Turbo 2500" is a small, single-axle forage wagon, which was manufactured by the company Krone from 1985 to 1993.
Changelog Version 2.0.0.0:
– Additional loader wagon in green
– Added tire choice
– Overrun brake added as an option
– New decals
– Added license plate option
– When parking wheel chocks in front of the tyres
In the first years of its production the forage wagon was only available
in red, from 1991 it was also available in more modern green.
The pack contains two forage wagons, one in red and one in green, each with used texture.
Configuration options:
– Standard or new wheels
– With or without license plate
– With or without dynamic hoses
– Overrun brake or compressed air brake
The exact position of the pickup can be adjusted with the mouse.
Price: 10.900 € (red), 11.400 € (green)
Capacity: 19.000 l
Maintenance: 20 € / day