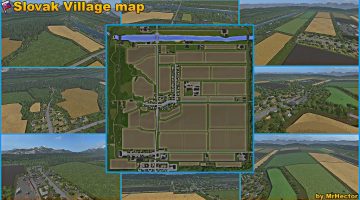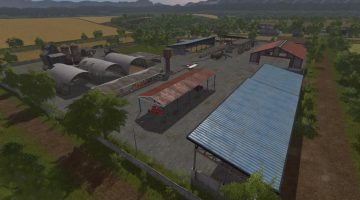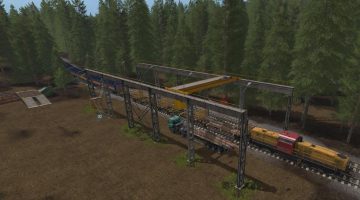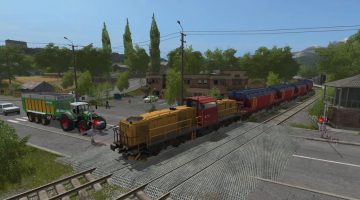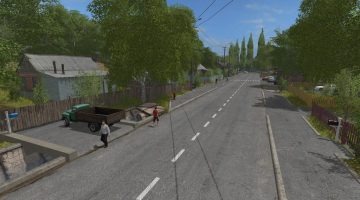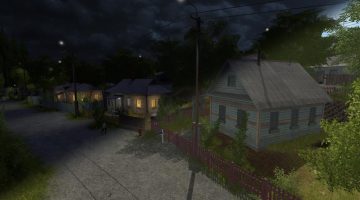 SLOVAK VILLAGE V1.2.0.0 FS17
Welcome to Slovak Village map. This map is fictional but it is based on real life location in Slovak Republic.
– This map includes all Farming Simulator 17 features.
– 11 sell points,BGA etc.
– 36 fields small/medium/large.
– Did you like square fields friendly for AI worker or field that have tier own specific shape? On this map can be found both of them for everoyne.
– Lot of models made by myself, also contains models from other autors.
– Forestry and missions all included.
– Animated objects
I Hope you like this map and you will have a lot of fun.
!!!Important(ONLY IF YOU UPDATED MAP FROM VERSION 1.0.0.0): Since v1.0.0.0 has been made some changes to fields and vegetation, to have the best experience from new update you should start a new game and just transfer your progress and vehicles into a new game.!!!
Change log v 1.2.0.0
– Your farming equipment can now be customised in the vehicle workshop shed at the farm.
– Fixed rotation position for amazone sprayer in default vehicles, now can be attached to vehicle without any issues or necessity of resetting it.
– Fixed some little objects on the map, that was not placed correctly.
– Eggs now appears only in henhouse.
Change log v 1.1.0.0
– Fixed golden nuggets, that was not able to collect.
– Fixed Maplefield Mill icon on minimap when fully zoomed out. Some other icons are now positioned correctly, where they should be.
– Flipped positions on water and food troughs (sheeps and pigs pasture) for better access.
– Traffic splines updated – speed of vehicles has been reduced from 60km/h to 45km/h(Changed because if one car had to stop other car runned into it) They now also slow down to 30km/h just before they enter the town. (Still looking for solution to not get stucked crossroads sometimes)
– Minior improvements and terrain improvements
– Field 12, 15, 16 has beed resized because of better ai helper performance
– Added gate on the east side of the farm.