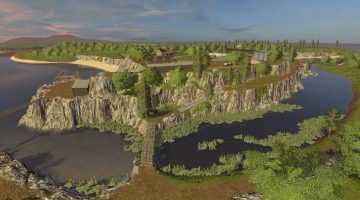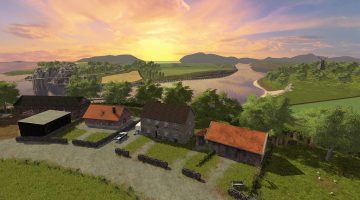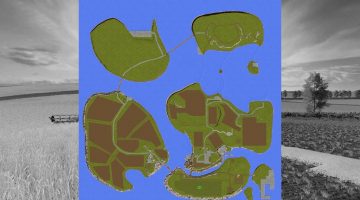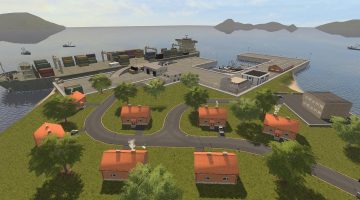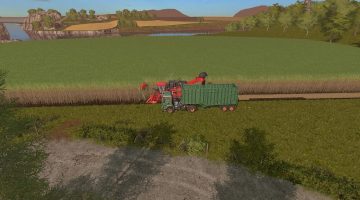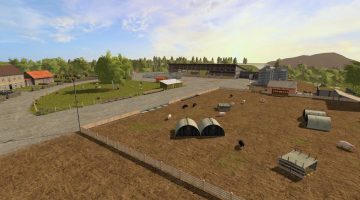 Spectacle Island v1.3.3.0 FS17
Spectacle Island is an unused overgrown farm that needs a lot of work!
Changelog v1.3.3.0
– Fixed water reflection.
– Fixed where some mods would spawn inside of the ship.
– Fixed leaking BGA bunker Note: This feature requires new game save.
– Removed 50% of trees from fields 11 to 16.
– Moved vehicle reset spawn closer to main farm.
– Widened the bridge some more on path to main farm.
– Various other fixes.
Clearing all small pine trees in farm yard will clean up all debris.
Fields you already own need some forestry work and ploughing before they can be used.
Plenty of areas for forestry work and field creation.
Seasons and Sugarcane ready.
2 Farms, All Animals, BGA, 9 Missions Fields 12 owned fields, 2 Forestry Islands. Gold Nuggets.
Changelog v1.1.3.0
– Fixed Multiplayer issue.
– Seasons improved (Trees, Bushes)
Note: If you wish trees to change with seasons a new save game is required.
– Widened bridge on path to main farm.
– Added glass windows to main farm house.
– Various textures improved.
Changelog v1.1.0.0
– Various fixes.
– Using correct snow mask.
– Updated for consoles.