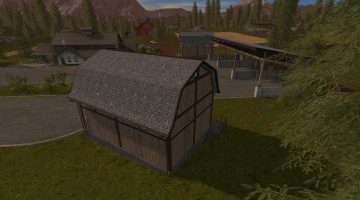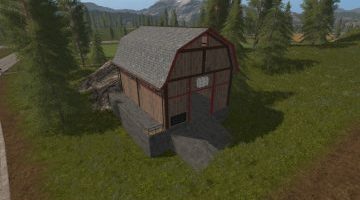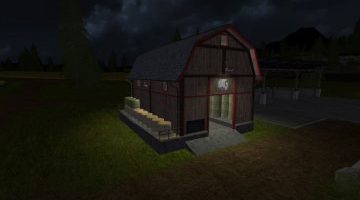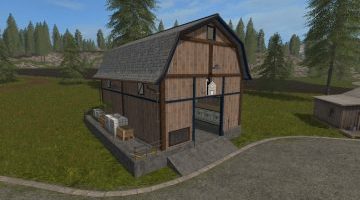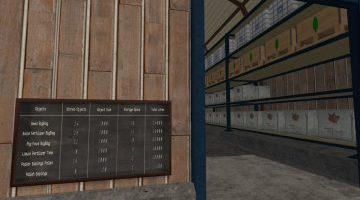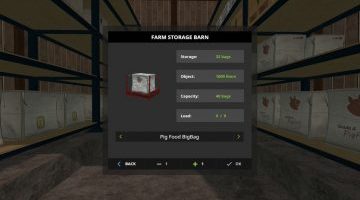 Storage Barns 1.0.1.0 FS17
These storage barns are the perfect way to clean up your farm and remove all of your loose bales and pallets.
With an easy to use interface and the option for square bale, round bale or farm goods storage these compact buildings will have a place on all farms.
The perfect match for anyone using the Seasons mod.
All items can be re-spawned on demand by using the built in menu interface. This building is also compatible with the Farming Tablet when using the 'Storage House App'.
BUILDINGS:
General Storage Barn: Seeds, Fertilizer and PigFood (40 of each BigBag), 16 Poplar Pallet, 17 Liquid Fertilizer Pallet and 9 Tree Sapling Pallet.
Square Bale Barn: 152 Straw and 152 Hay Square Bales.
Round Bale Barn: 124 Straw, 124 Silage and 124 Hay Round Bales.
IMPORTANT:
Modified bale and Pallet sizes will be accepted and re-spawned in the same order as delivered. The physical size/look of the re-spawned bale or pallet will be the same as default no matter the size.
Ground markers are also linked to the game settings menu and are shown or hidden depending on your settings.
Release Log:
Version: 1.0.0.0
1. Initial release.
Version: 1.0.1.0
1. Update StorageHouse.lua to version 1.0.2.0 (Multiplayer Fix for Object storage limit).