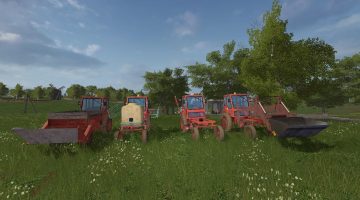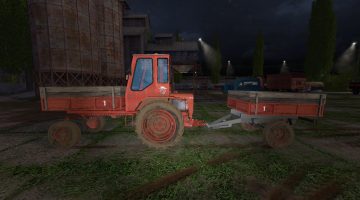 T16M Pack v1.0.0.0 FS17
This tractor can:
1) Fertilize the field with liquid fertilizer.
2) Mowing the grass.
3) To transport pallets, bales, boxes, products, milk, water, crop and everything else.
4) You can hook the bucket or fork, to use as a loader.
Conflicts with manual attachment.
A good, atmospheric tractor.