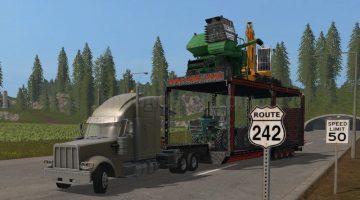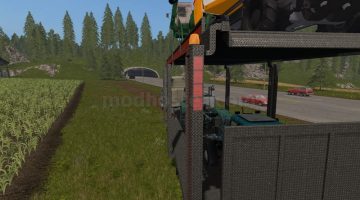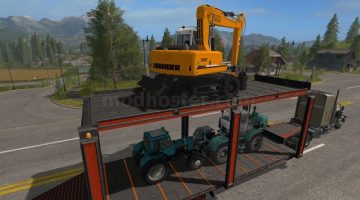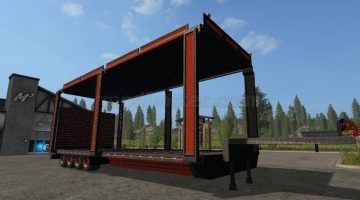 The two-storey low-bed trawl V 1.2 FS17
Lowloader v 1.2. It is unique in that it is divided into "two floors", the second floor is raised and lowered with the help of the B key, therefore, you first need to lower it, immerse the equipment on it, raise and load the equipment already on the lower level. Even the biggest harvesters can safely fit on it.
Washable, with working overall and signal lights, lifting machine animation.
Changes:
The belt system was added. The lighting equipment was corrected. The transported technique does not fall during braking. Updated the texture, now it gets dirty and it can be washed.