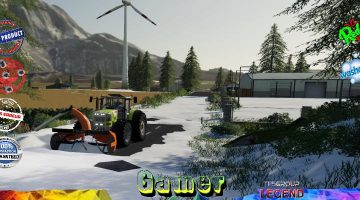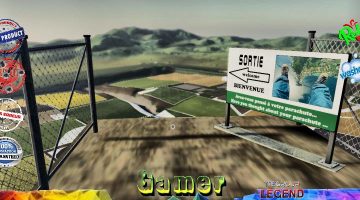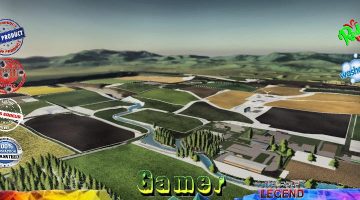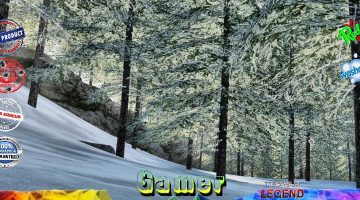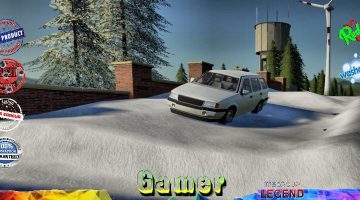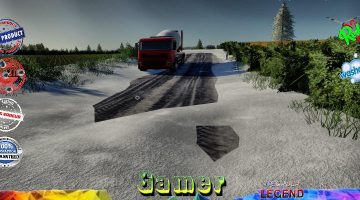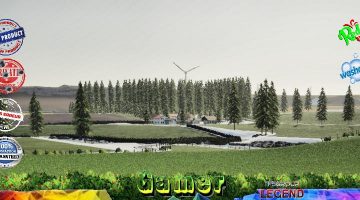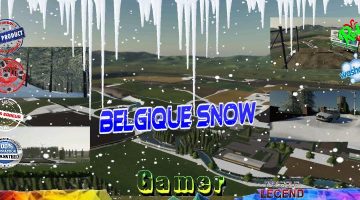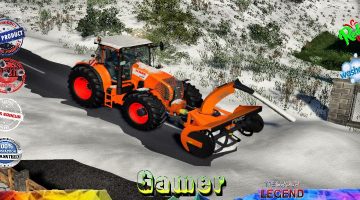 FS19 BELGIQUE SNOW v1.0.0.0
First of all …
We would like to thank the players who support us. Thank you
We offer you this Map Edit.
We used this map, for several reasons, its dimensions, its many functions,
its playability, the size of the final archive.
DEEP BELEGIQUE 19 is an excellent map.
Finished the multiple fences.
No more impassable roads in large vehicles.
No more multiple collisions. In short, back to the pleasure of playing on this map.
Today we bring to this map, an additional delirium.
After multiple observations and multiple requests from players frustrated
at not being able to play with the seasons mod,
due to the lack of performance of their PC or other units, we are offering this winter version.
Rebatisée BELGIUM SNOW.
On this version, all basic functionalities are maintained.
We added a snow mask, congeals, modified the textures of the soils, trees, roads, buildings.
We have corrected the few small faults encountered.
We added a little delirium (ZORLAC contribution).
With this map, you can take advantage of the winter mods already available,
without having to install the SEASONS mod.
You can remove or add niege.
We have also installed the FRUITS TP.
A map with many possibilities which remains accessible to a greater number of players.
Good game everyone.
FR
Avant toute chose …
Nous tenons à remercier les joueurs qui nous soutiéne. Merci
Nous vous proposons cette Edit de map.
Nous avons utilisé cette map, pour plusieurs raisons,
ces dimensions, ces nombreuses fonctions, sa jouabilité,la taille de l'archive final.
BELEGIQUE PROFONDE 19 est une exelente map.
Terminé les multiples clotures.
Terminé les routes impraticables en gros véhicules.
Terminé les multiples colisions.
En bref, retour au plaisir de jouer sur cette map.
Aujourd'hui nous apportons à cette map, un délire suplémentaire.
Aprés de multiples constatations et de multiples demandes de joueurs frustrés
de ne pouvoir jouer avec le mod saisons,
par manque de performance de leurs unités Pc ou autres, nous proposons cette version hivernale.
Rebatisée BELGIQUE SNOW.
Sur cette version, toutes les fonctionnalités de base sont maintenues.
Nous avons ajouté un masque neige, des congéres,
modifié les textures des sols, des arbres, des routes, des batiments.
Nous avons corrigés les quelques petits defauts rencontrés.
Nous avons ajouté un petit délire ( ZORLAC contribution ).
Avec cette map, vous pouvez profité des mods winter deja disponibles,
sans devoir installé le mod SAISONS.
Vous pouvez retiré ou ajouté de la niege.
Nous avons également installé le FRUITS TP.
Une map avec de nombreuses posibilités qui reste accésibles à un plus grand nombre de joueurs.
Bon jeu à tous.