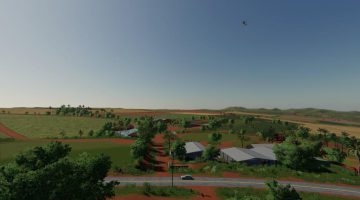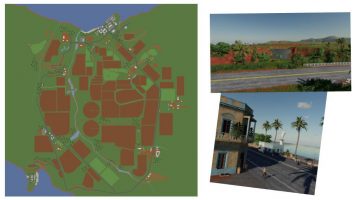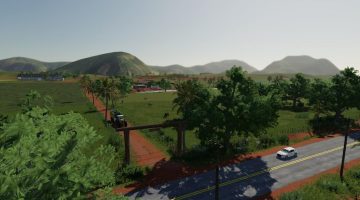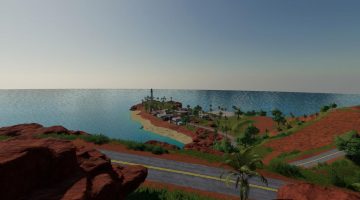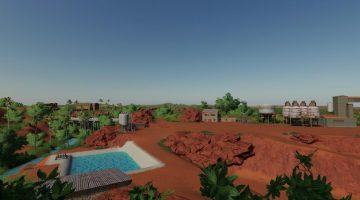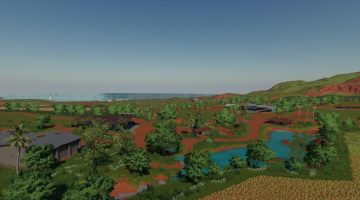 FS19 Pineapple Bay v1.1.0.1
Pineapple Bay is located on a small island in the Caribbean Sea. The bay has been known for its pineapple export over the past years, but now the farmers concentrate
on cereals and sugar cane cultivation. Become one of them and explore the bay yourself or with support.
changelog 1.1
-season ready
-new area in the south with two more villages and new fields
-new farm with cow stable
-more details
-reworked pda map
changelog 1.1.0.1
-multi terrain angle
-increased DensityHeightTypes (for maize plus)
-farms reworked
-collision at the gas station fixed
-landscape redesigned
-silo collisions optimized
-new required mods
This is a 4x map best suitable for multiplayer. There are several farms and more than 50 fields with 1 to 26 hectare.
You have many possibilities to build or expand your farm on this map. If you want a small farm, it is possible. If you want to use big equipment, the fields are ready.
Choose wisely, but always keep in mind. GO BIG OR GO HOME!
Please note that the point to reset your vehicles is not at the shop, it is in the south of the map.
I also recommend installing some placeable objects, because there should be enough room for extensions on every farm.
All standard functions are installed and two round fields with an irrigation system as an additional feature.
If you play with seasons, you should use the Seasons GEO: Australia Queensland for easier sugarcane and cotton cultivation.
Have fun and welcome to the Bay