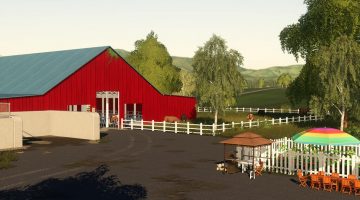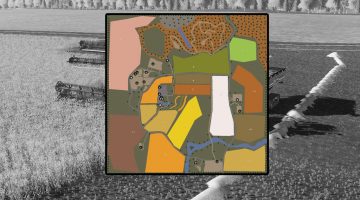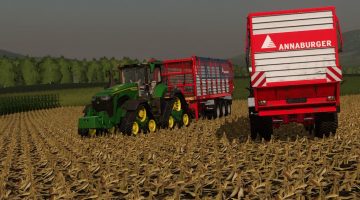 FS19 Richport 1.0.0.1
Richport – an American based map. Mainly it has a flat terrain with some individual hills. With beautiful nature surrounding the map, you have 15 fields to work on. The crops have custom textures. The map has a lot of big meadows. Forests on the north of the map. The farm is in the middle of the map. All the main objects on the farm were made by our team. There is a lot of sheds so you won't have a problem with parking big vehicles. On the farm, there is also a workshop for fixing vehicles.
The house is very big and it has the ability to go inside of it. On the farm, there are also a couple of silos that are all useful. On the map there are also 3 animal barns: cows, sheep, chicken coop, and horse ranch. Besides the ranch, there is a place for exercising horses with different objects. There are also 2 small towns with sell points. The shop is very modern looking like. There is also a gas station with a shop and washing station. All objects are in the shop so you can put them whenever you want.
-Seasons ready
-Manure System
Changelog 1.0.0.1
-Repaired house
-Corrected water abstraction from the river
-The possibility of selling decorative items
-Corrected water trigger for cows
-Removed the placed machine in the store