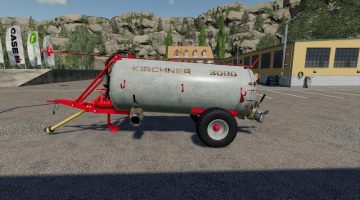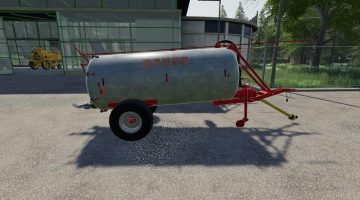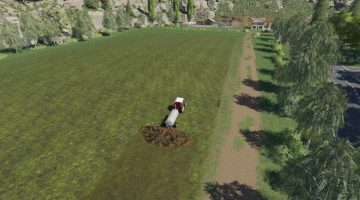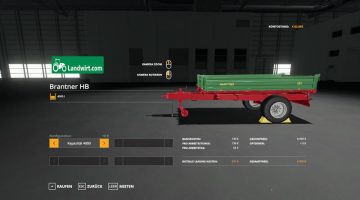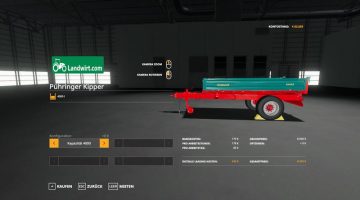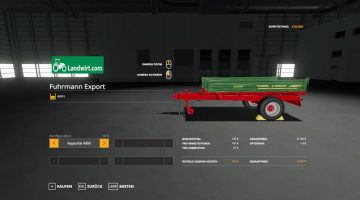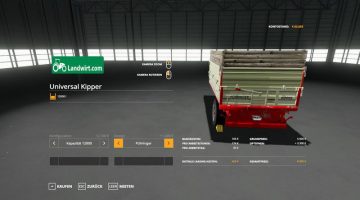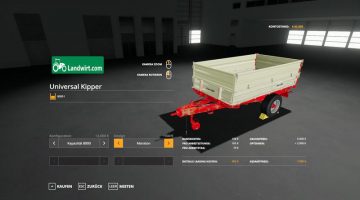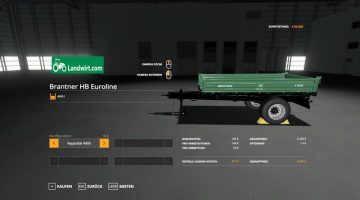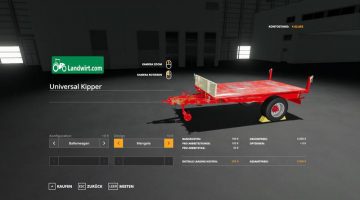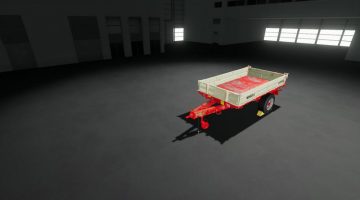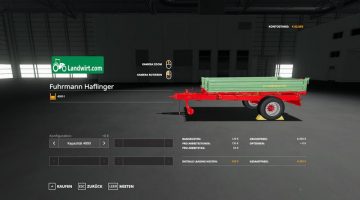 FS19 Trailer pack Gullefass 3000l v1.0.0.0
Hello, here we provide you the Universal 1-axle dump truck available. Some will know this tipper still from the LS17.
– 3000l Güllefass hinzugefig
– im shop wählbar "Kirchner 3000" oder "Bauer" Beschriftung
– Gülleverbrauch redutziert (dass Fass wird nicht so schnell leer)
– Chapel (Beleuchtung) vom LS19 verbaut
Sounds: thw helfer
INFO:
Universal 1-axle tipper:
Included are:
Universal 1-axle tipper
(configurable in the shop)
Mengele
Maraton
Pühringer
Pühringer tippers
Brantner HB
Brantner HB Euroline
Carter Haflinger
Carter export
All tippers have the same body configuration (bale / transport cargo bed (including lashing straps), body 4000l (metal), body 8000l (metal) and body 12000l (metal + wood)).
The cable + hydraulic connection were taken over / used by the LS19.
Some (older) dump trucks have got a used look.
Is not perfect but should bring some variety and fun.
Have fun!
STEYR Modding Team
(unknown000, steyrmodder, Domi, John)